Older adults and people who have severe underlying chronic medical conditions like heart or lung disease or diabetes seem to be at higher risk for developing more serious complications from COVID-19 illness. Please consult with your health care provider about additional steps you may be able to take to protect yourself.
Take steps to protect yourself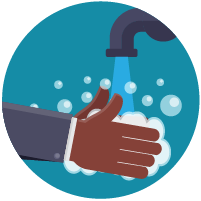 Currently, there is no vaccine for COVID-19. There are no specific measures currently recommended to prevent COVID-19 but the following can provide protection against infection with coronaviruses and many other viruses that are more common in South Africa:
Avoid close contact with people who are sick.

Avoid touching your eyes, nose, and mouth.

Cover your cough or sneeze with a flexed elbow or a tissue, then throw the tissue in the bin.

Clean and disinfect frequently touched objects and surfaces using a regular household cleaning spray or wipe.

Wash your hands often with soap and water for at least 20 seconds. Wash your hands often, especially after going to the bathroom; before eating; and after blowing your nose, coughing, or sneezing.

If soap and water are not readily available, use an alcohol-based hand sanitizer with at least 60% alcohol, covering all surfaces of your hands and rubbing them together until they feel dry.

Always wash hands with soap and water if hands are visibly dirty.
Take steps to protect others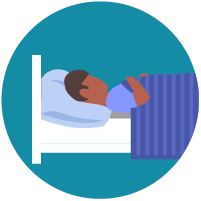 Stay home if you are sick.
Stay home if you are sick, except to get medical care.