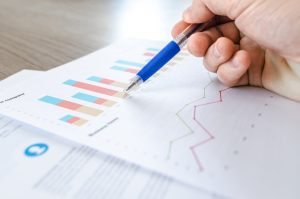 The Epidemiology and Surveillance Section of the National Institute for Occupational Health (NIOH) will this week host a 3-day Analysis Skills Workshop, which aims to strengthen skills on the analysis and interpretation of surveillance data. The workshop takes place at the Wits School of Public Health from 25 to 27 February.
NIOH epidemiologist, Dr Kerry Wilson said ongoing medical and hazard surveillance were key aspects of prevention programs in occupational health, but without the knowledge on how to use the data, they become screening tools and compliance activities.
"This workshop aims to give delegates the knowledge needed through lectures and exercises on epidemiology and biostatistics to analyse and interpret surveillance findings and communicate them effectively to those who can make use of the information and those who need to know the findings," she said.
"An ethics lecture and discussion will allow those working with this confidential information to resolve their dual loyalties to their patients and those who can use the information for prevention."
The workshop is open to health and safety professionals, healthcare workers, occupational hygiene professionals and human resource practitioners because they all have a role to play in health and safety. Topics to be discussed include surveillance systems, basic epidemiology, basic statistics, trend analysis, databases, occupational health ethics, medical surveillance regulations, record keeping and reporting.
The workshop wraps up with a discussion on the final requirement of surveillance which is action, and how to use surveillance findings to promote and evaluate action.
"This is important because it will demonstrate the power of surveillance in sharing findings with those who need to know and who can act on them for occupational health and safety," said Dr Wilson.
The Epidemiology and Surveillance section of the NIOH conducts independent and commissioned research and are involved in policy development projects; identification and quantification of occupational health problems; collaborative field surveys; monitoring trends in occupational health; consulting on research in disease and hazards in the workplace; and teaching of occupational epidemiology. This team also provides advisory services and disseminates research findings and other occupational health information.